kennedy northbound Jackson to Adams
Estimated vehicular views: 242,900 per day
Sponsored by Lakeshore Beverage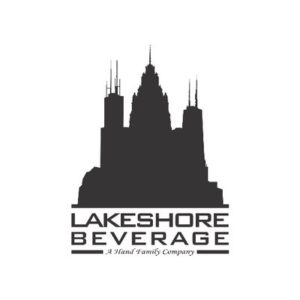 About the Sponsor
Bringing the World's Best Beverages to the World's Best City: Chicago From long before the sun rises to well after it sets, we're hard at work supplying Chicago and its surrounding suburbs with beverages from the world's best producers. Whether it's a cold Bud or a fresh and hoppy new IPA, a local, artisanal cider, or a non-alcoholic brand that's been backed by years of quality – we have a little bit of something for everyone. As a member of the Hand Family Companies, we have access to unparalleled resources and support. Resources that we use to serve our customers, from the smallest family-owned bars to Chicagoland's largest liquor and grocery stores.
About the Garden
One of the premier sites located along the Kennedy Downtown Corridor, this site is viewed by hundreds of thousands of vehicles every day passing through the city's bustling business district. Accented by mature shade trees, Russian sage, roses and striking Purple Cone Flower, this site pleases the masses who view it daily.
---
100 gardens cover almost 150 acres of roadside landscapes on all major expressways leading in and out of Chicago
The Expressway Partnership Program
The Expressway Partnership Program turns dreary embankments into ribbons of green parkways weaving through the city. More than 100 gardens comprise the Program, covering almost 150 acres of roadside landscapes on all major expressways leading into and out of the city. Each garden is carefully planned using native shrubs, trees, and perennials that require fewer resources and are well adapted to the harsh roadside growing conditions. We work closely with professional landscape crews to provide plant care, weed control, mowing, and litter pickup from April through October to ensure our gardens always look their best!