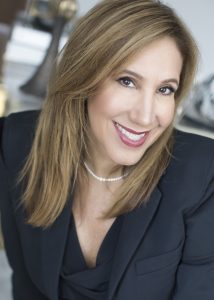 Nina Mariano
Nina has been a huge part of the success of Mariano's grocery stores alongside her husband, Bob. As the community relations manager, she redefined what it meant to connect a brand's identity to a client's lifestyle. Her undeniable ability to promote brands authentically has propelled her to launch her own marketing agency, Touch Communications. Nina's commitment to preserving our Windy City and passion for developing experiences that bring people together is evident, and we know that she'll utilize all these skills to bring Chicago the best Green Tie Ball to date!
1. How'd you start your involvement in Chicago Gateway Green?
I've always been aware and grateful for CGG but this will mark my first year of being involved more than at a participant level
2. Out of all the charities in Chicago, what attracted you most about being involved with CGG?
The organization speaks to my unwavering passion of presenting and preserving Chicago in the best way possible.  Being the middle child of the east and west coast siblings we must always go one step above and beyond to showcase the beauty of our city.
3. Without giving too much away, how do you plan to push the limits of this year's Green Tie Ball?
Well anyone who knows me knows that I live for having a good time and making lasting memories. Comfort and flow is also uber important to me so that aspect will definitely be factored in. I want the night to feel like your own wedding where you see everyone you love, meet people you wanna know, and have so much fun that you blink and it's time to go home.
4. What's the most fulfilling part about becoming a Green Tie Ball Co-chair?  
Too early to tell.