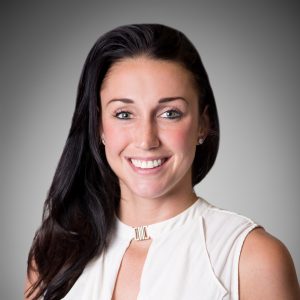 Bre Baab
Marketing & Brand Manager at Navy Pier .
CGG: How did you get started with Chicago Gateway Green? 
BB: I had friends that used to be involved with the organization so I used to attend all of the events – fell in love with the mission of CGG and then randomly enough, started to work with Tony through Navy Pier and the Chicago Flower and Garden Show and became reintroduced to the organization. Then BAM, the rest is history.
CGG: What's your favorite part about Chicago? 
BB: Chicago is a city that is ever changing. It's one of those places that no matter where you are within it, you can take a step back and be absolutely blown away by its shear beauty, insane high energy and diversity. There is no place like it in the world.
CGG: If you could have 1 superpower, what would it be and why? 
BB: I think it would be to have the ability to know what people are thinking. And why….mmmmm…good question, probably because then you could see their raw personalities and know how/what is needed to keep people happy and how to advance relationships in general. Also, you could probably take over the world. HAHA.
CGG: What's your favorite thing to cook? Don't cook? What's your favorite thing to eat? 
BB: I absolutely love cooking anything – as long as someone besides just myself is enjoying it. My usual go-to's are any kind of German meal (fam recipes) or perhaps pasta sauce from scratch. I can cook it all, or at least try to. And as for favorite thing to eat…I'd have to say steak, chocolate and cookie dough.
CGG: If your life had a theme song what would it be? 
BB: Mmmmmmm this is a tough one – perhaps, Just Dance by Gaga or Don't Stop Till You Get Enough by Michael Jackson?
CGG: Where do you see yourself in 10 years? 
BB: With my beautiful family & hot husband, not having a care in the world because everything has come together perfectly – success not only professionally but personally – surrounded by people I love and contributing goodness/happiness to the world.