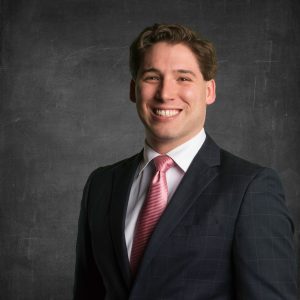 Quinn Donnelly 
Vice Chairman at Chicago Gateway Green 
Attorney at Pretzel Stouffer
CGG: How did you get started with Chicago Gateway Green? 
QD: I knew of the organization from its presence along our expressways throughout Chicago, but was invited to join by a former colleague and friend.
CGG: What's your favorite part about Chicago?
QD: The Architecture, culture, food, and how clean and green it is as a city.
CGG: If you could have 1 superpower, what would it be and why?
QD: Flying – I love to travel, it would be so wonderful to see the world by air without having to deal with the headaches of commercial air travel.
CGG: What's your favorite thing to cook? Don't cook? What's your favorite thing to eat?
QD: My favorite thing to cook is a great dinner for great friends/family! I love to cook, one of my favorite meals to cook is Steak with Gorgonzola cheese and caramelized onions served with Au gratin potatoes and an arugula salad.
CGG: If your life had a theme song what would it be?
QD: "He's a Pirate" by Hans Zimmer and Klaus Badelt from the film Pirates of the Caribbean: The Curse of the Black Pearl. Reminiscent of the spirit of high adventure, excitement, and the willingness to face new challenges with a crew of trusted friends.
CGG: Where do you see yourself in 10 years?
QD: Happy husband, father of a few youngsters, partner in a successful and innovative law practice who is active and actively involved in the Chicago community.