Kennedy Expressway southbound at the Ohio Street exit
Estimated vehicular views: 296,500 per day
Sponsored by Wintrust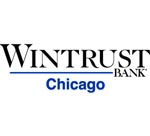 About the Sponsor
Wintrust began over a card table, a few cold beers, and the idea to be the alternative to the big banks. In 1991, armed with a briefcase, a folding table, and a cell phone the size of a shoebox, Wintrust's current CEO and one of the company's founders, Ed Wehmer, set up shop in a storefront in a northern Chicago suburb. More than twenty-five years, and more than 150 locations later, we've stayed true to that original mission. We believe there's still a need, and desire, for a true community bank: where tellers know their customers by name; bankers care about local businesses because they frequent them; and the bank invests in the neighborhood because it's actually part of the neighborhood.
About the Garden
This stunning garden is located on the southbound interior lanes of the Kennedy on the east side of the Ohio Street exit. Ornamental grasses, lavender Russian sage, and daylillies greet the hundreds of thousands of motorist who view this garden daily.
---
100 gardens cover almost 150 acres of roadside landscapes on all major expressways leading in and out of Chicago
The Expressway Partnership Program
The Expressway Partnership Program turns dreary embankments into ribbons of green parkways weaving through the city. More than 100 gardens comprise the Program, covering almost 150 acres of roadside landscapes on all major expressways leading into and out of the city. Each garden is carefully planned using native shrubs, trees, and perennials that require fewer resources and are well adapted to the harsh roadside growing conditions. We work closely with professional landscape crews to provide plant care, weed control, mowing, and litter pickup from April through October to ensure our gardens always look their best!