Kennedy outbound at the Diversey Ave exit
Estimated vehicular views: 276,500 per day
Sponsored by Matt Mansueto
About the Sponsor
Matt Mansueto is a Chicago-based architectural photographer specializing in commercial and residential spaces as well as landscape and garden photography. Matt is passionate about helping others tell their stories through amazing imagery and he strives to create a fun and laid back shooting environment, whether it's in a small house or dangling from an unfinished downtown skyscraper. Each of Matt's images is meticulously crafted with an expert attention to detail.
About the Garden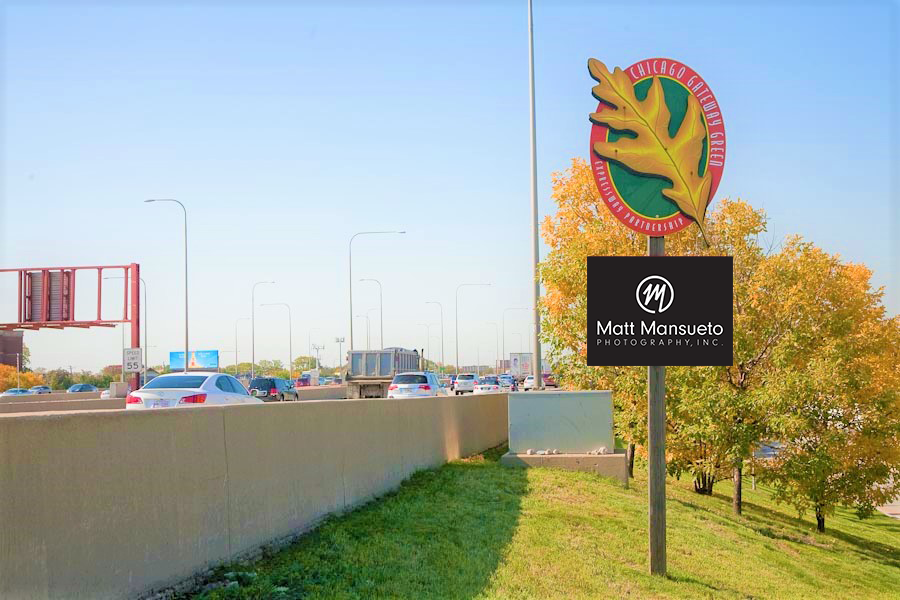 This simple yet stunning site is located on the outbound Kennedy Expressway at the Diversey Avenue exit. Your sponsorship panel is highly visible from a distance as a well-manicured lawn leads up to it, and a grove of trees provide a beautiful background all year long.
---
100 gardens cover almost 150 acres of roadside landscapes on all major expressways leading in and out of Chicago
The Expressway Partnership Program
The Expressway Partnership Program turns dreary embankments into ribbons of green parkways weaving through the city. More than 100 gardens comprise the Program, covering almost 150 acres of roadside landscapes on all major expressways leading into and out of the city. Each garden is carefully planned using native shrubs, trees, and perennials that require fewer resources and are well adapted to the harsh roadside growing conditions. We work closely with professional landscape crews to provide plant care, weed control, mowing, and litter pickup from April through October to ensure our gardens always look their best!