Eisenhower outbound Halsted to Ashland
Estimated Vehicular Views: 177,300 per day
Sponsored by Alhambra Palace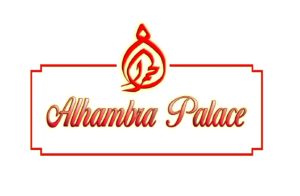 About the Sponsor
Since opening in 2007, Alhambra Palace has provided a unique experience of fine dining and entertainment to a diverse range of customers. So now we ask, are you looking for something to excite your senses? Stepping into Alhambra Palace is a guaranteed experience for a unique evening of Middle Eastern fine dining paired with exotic drinks. Come for the food and stay for the amazing entertainment. Alhambra Palace features the best belly dancers and Middle Eastern singers Chicago has to offer every Wednesday through Saturday. Alhambra Palace also features Latin salsa and tango dancing every Tuesday and Sunday. Everyone here at Alhambra guarantees that once you've been transported to Alhambra Palace's exotic fantasy land, we're sure you'll have an unforgettable experience you'll never forget!
About the Garden
This expressway garden is located in a high-traffic area immediately adjacent to the iconic Rush Hospital building. It has a clean, simple planting palette of manicured turf grass with a sea of lavender allium drawing the viewers eye to the sponsorship panel.
---
100 gardens cover almost 150 acres of roadside landscapes on all major expressways leading in and out of Chicago
The Expressway Partnership Program
The Expressway Partnership Program turns dreary embankments into ribbons of green parkways weaving through the city. More than 100 gardens comprise the Program, covering almost 150 acres of roadside landscapes on all major expressways leading into and out of the city. Each garden is carefully planned using native shrubs, trees, and perennials that require fewer resources and are well adapted to the harsh roadside growing conditions. We work closely with professional landscape crews to provide plant care, weed control, mowing, and litter pickup from April through October to ensure our gardens always look their best!