Donald J. DePorter (1942-1996) founded and headed Chicago Gateway Green in 1986 on the belief that beauty and sustainability go hand-in-hand. The Chicago non-profit organization has enlisted volunteers to plant vegetation, clean up throughout Chicago communities, and erase graffiti wherever possible. Gateway Green continues to lead the way in greening and beautifying the great city of Chicago together with our partners.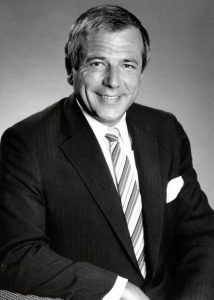 Donald DePorter left Seattle, Washington and began working for Hyatt Hotels & Resorts in 1967. He worked there for almost thirty years, heading the Hyatt Regency O'Hare and the Hyatt Regency in San Francisco. He was promoted to Regional Vice-President and held this position for nearly twenty years. Mr. DePorter was also the Executive Vice-President of Hyatt Chicago Ventures.
Donald DePorter was recognized several times by Chicago Mayor Richard M. Daley and his name has been synonymous with volunteer efforts to improve the city, its expressways, and neighborhoods.
The late Mr. DePorter also served as past chairman of the Chicago Convention and Tourism Bureau Inc. and the Chicago Hotel Association. In both positions, he worked with McCormick Place, Navy Pier, and other sites in the city to improve facilities for conventions and tourists coming to the Chicago area. Donald DePorter served as chairman of the Governor's Advisory Council on Tourism, the City in the Garden Fund, the World Cup Soccer Host Committee, and the Michigan Avenue Streetscape Committee. Programs he designed for Hyatt included The World's Largest Office Party and Tea Dancing.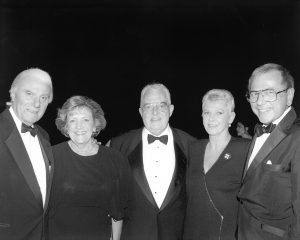 Donald DePorter passed away on August 4th, 1996 at his son's home in Lincoln Park. A memorial gathering was held on August 9th and Mayor Daley dedicated the gateway at Ohio and Ontario Streets as the "Donald J. DePorter Gateway" to honor his efforts to improve Chicago and make the city more beautiful. The site was originally known as the "North Orleans Triangle" and is located at the end of the Kennedy Expressway as it exits onto Ohio Street.